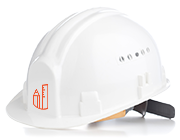 Looking for expert concrete cutters and drillers? You are in the right place!
Not all concrete cutters and drillers meet the criteria to become a NZCSDA member.
To be a NZCSDA member a concrete cutter needs to show they are committed to customers and to their business. NZCSDA members are made up of the best companies in the concrete cutting and drilling industry. The advantages of using a NZCSDA member for all your concrete cutting and drilling is you have an industry professional working for you.
ABOUT

Why Join Us?
 CONCRETE CUTTERS AND DRILLERS
We develop and provide training courses for members in health and safety, good industry practice and address subjects that are of value to members to ensure the highest levels of quality on the job.
We promote members of the Association to the construction industry and the wider public.
We gather and share information to our members that affect their interests and professional development,
We publish and source material from  newspapers, journals, periodicals or other literature that will provide valuable information in the industry.
We provide an environment that companies cab build constructive relationships with other NZCSDA member companies.

How to Join
Joining is easy. Simply fill out our on-line form and pay the membership fee. We will be in touch with any questions we may have to finalise your application.
Once you are approved, we add you to our website where you will get your own page that you can use to promote your business.

Quality Contractors
 EXPERIENCED, TRAINED PROFESSIONALS
Our members are all vetted to ensure that they meet the quality guidelines of the association. That means you can work with our members confident that you will be getting professional work by quality contractors.
Our training ensures our members are totally up to date with council and government health and safety standards this makes for a safer environment for your work site.
"Professional, Reliable, Affordable - Everything We Needed."

Home driveway, concrete flooring.

Really happy we came to this website to find a concrete cutter and driller. They turned up on time, described exactly what they were going to do, cleaned up afterwards and stuck to their quoted amount. Highly recommend.
"Contractors You Can Trust To Get The Job Done."

Commercial Property

We have sourced several cutters and drillers from NZCSDA around New Zealand. We have always found them to be knowledgeable, professional and reliable. We would not hesitate to recommend them.